How to Get Qualitative Sales Leads Databases?
Are you looking for a reliable and accurate sales leads database? If so, you've come to the right place!
What is a sales leads database? What are their advantages for your business? How and where to get them?
In this post, we're going to explain what a good B2B database is and why you should consider them for your business. We'll also provide you with a list of the main tools and platforms to obtain good databases.
What is a sales leads database?
To understand what a sales leads database is, you first need to know what sales leads are.
Sales leads are potential customers that have shown interest in your company or what you're selling, in some way.
Sales leads are the next step of marketing leads, which means people who have signed up for a newsletter, attended a webinar or requested more information about your service. In consequence, these prospects are already qualified and ready to buy.
As a definition, a sales leads database is simply a collection of these leads and their contact information. You can collect as much information as needed:
name;
age;
company;
job title;
email;
phone number;
LinkedIn URL;
…
B2B leads databases are generally created by marketing people, thanks to different methods we're going to detail a bit later in this post.
As soon as databases have been generated, your sales team will have to contact all of them. This is part of outbound sales strategies, where salespeople go and reach out to leads.
On the opposite, there are other types of sales prospecting strategies where B2B leads are pulled and attracted naturally to you. To know a bit more about this, you can visit our inbound sales post.
Quick Tip 💡
Sales leads databases are generally delivered in CSV file format, which can be opened with Microsoft Excel, Google Sheet or any other spreadsheet program. This format allows you to import and export leads databases through many tools such as CRM.
LaGrowthMachine, our automation tool, allows you to import sales leads from a CSV source, or directly from LinkedIn.
This way, you can use it like any software meant for B2B lead generation and add thousands of B2B leads and create automated sales sequences thanks to all the data you uploaded – and/or collected by our tool.
Why are sales leads' databases so important?
If you're working as a salesperson or as a growth marketer, you know that generating leads is a game changer that leads to success.
The big idea here is that the quality of these leads is crucial, as you don't want to waste time reaching out to unqualified prospects. Therefore, having a good qualified sales leads database can help you:
save valuable time, by automatically qualifying and filtering the leads for you;
increase your sales pipeline with new leads;
close more deals.
As we've seen before, you should keep in mind that a sales leads database is simply a list of potential customers that may be interested in what you're selling, making them the perfect prospects to contact.
That means that the more your lead is qualified, the more your conversion rate should be high. But how to ensure your lead is qualified?
That's what we're going to see right now!
How to get an accurate sales leads database?
There are two ways to get a lead database: either you can create one or buy one. Down below, we're going to explain the different benefits and methods of each.
Create your sales leads database
There are several advantages to creating your own sales leads database:
It is more qualitative. As a "home" marketing person, you know more than anyone what a good lead represents to you. You won't mess it up.
It is cheaper. You can generate sales leads in many ways, including online ads, social media efforts, newsletters, organic search, content marketing, etc… All of this done homemade will give you more qualitative results than just buying it off.
It is more scalable. By doing so, you can create your very own process and link your marketing and sales services, ensuring better communication and a faster sales process.
To create your own database, here are some techniques you might want to use:
With ads. Display, social, google ads… ads are a great channel to generate new sales leads that your sales will be able to reach out to.
With content marketing. If you're investing in SEO, videos, ebooks, and other content marketing tactics and tools (using SE Ranking for example), you're going to get more and more sales leads coming the inbound way.
With social media organic actions. This is also an inbound marketing method. If you're working in B2B, you should consider starting a posting strategy through your business page, LinkedIn Pulse, and your employees' personal accounts.
With LinkedIn Sales Navigator. Sales Navigator is one of the best platforms to create a list of very accurate sales leads.
About this last method: you can directly import your list of leads from Sales Navigator to LaGrowthMachine. This way, you can drag as many B2B qualified leads as you want, and create automated sequences through different sales channels, such as LinkedIn, Email, and Twitter!
Buy your sales leads database
Sometimes, you won't have the time or resources to create your own database. There are some platforms that will help you to generate a list of sales leads very quickly.
Here are the benefits of buying leads databases:
It is quicker. If you are in a rush and want to get results quickly, buying leads databases are pretty useful as you can instantly get hundreds or thousands of qualified leads directly and start activating your sales channels.
It is easier to control your budget. You can choose the number of leads you need, but also the data you want to get. It's a good way to save some money to focus only on the data you need for your database.
It is safe. If you're choosing a serious platform, you won't have any trouble with GDPR, and if you have any questions or issues, their support will always be there to make sure you'll manage to deal with it.
In any case, once you're leads database has been created or bought, you can import it from any source to LaGrowthMachine to start turning those leads into clients, within a few clicks.
7 best B2B platforms to generate sales leads
Now that you understood the different ways that exist to generate a sales leads database, we're to share with you the most trustable platforms to buy B2B leads in 2022:
LinkedIn Sales Navigator
Fundz
Adapt
Uplead
Zoominfo
DiscoverOrg
Cognism Prospector
Tool 2: Fundz
Introducing Fundz – a custom-built platform that gives users an edge over their competition by providing real-time updates on businesses' trigger events, such as funding or acquisitions.
This unique layout also includes access to key executive contacts, so you can be the first one to connect with target companies.
You can export as many CSV exports as you want.
It's definitely an interesting solution to explore.
The price is about 29$ per month.
Tool 3: Adapt
What we like the most about Adapt is how it easily integrates with LinkedIn to grab the lead's email address.
Plus, the chrome extension provides quick and easy access to this information, which is very convenient for salespeople.
Additionally, the pricing model is perfect for individuals and small businesses who are working with a limited budget, as it is based on the number of views and resources you want to download!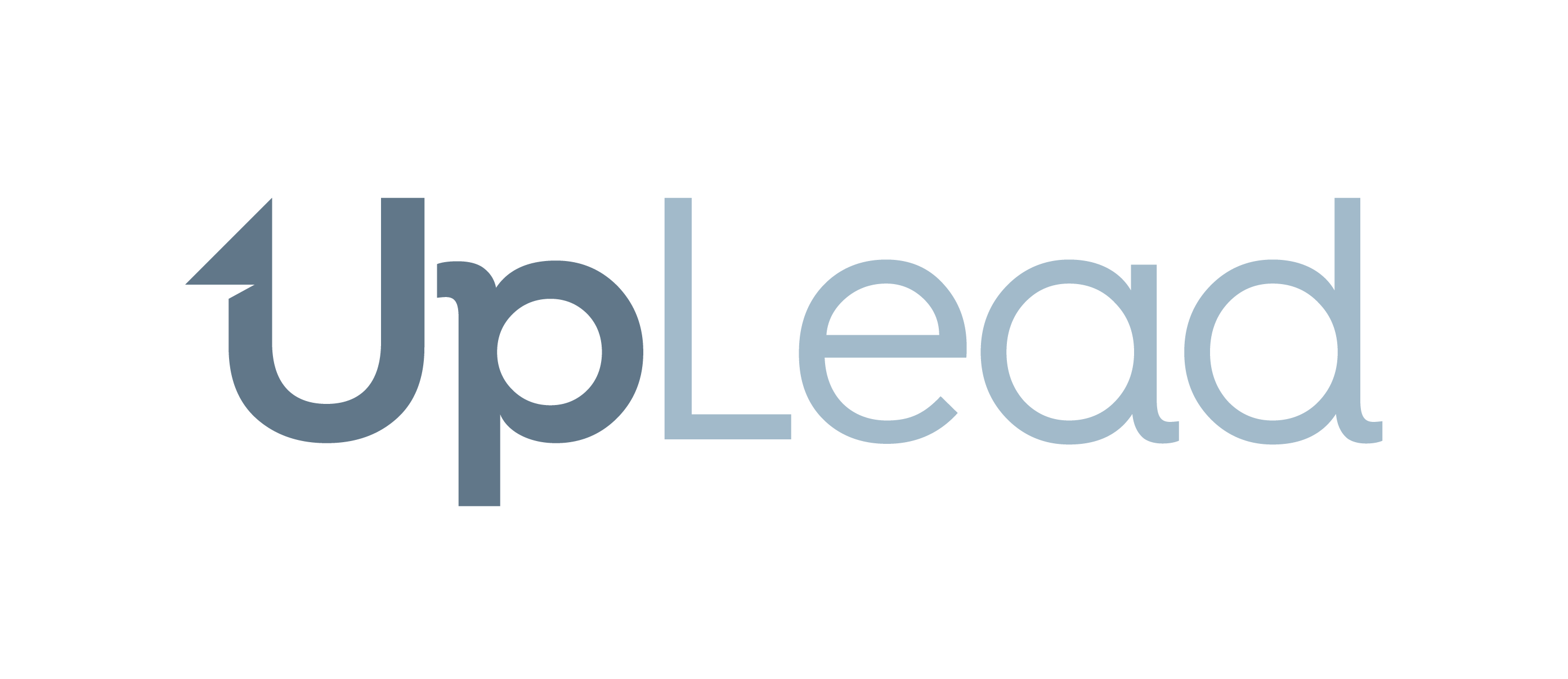 Tool 4: Uplead
Uplead is an up-and-coming competitor to ZoomInfo.
Although it has a smaller database and fewer data points than its competitors, it offers accurate data and attractive pricing.
Its plans are flexible and do not require a contract or annual engagement, making Uplead ideal for small businesses or companies new to sales intelligence, that aim to create a list of leads quickly.
The price is about 99$ per month.
Tool 5: Zoominfo
With over 100 million contacts in its database, ZoomInfo has established itself as a leading provider of b2b sales leads.
Its easy-to-use platform and comprehensive features make it an ideal choice for businesses looking to prospect at scale.
The platform keeps updating with new contacts every day and their support is pretty efficient.
The price is about 79$ per month.
Tool 6: DiscoverOrg
DiscoverOrg is a data company that provides sales intelligence and account information. The company has always been known in the industry for its accurate data collection on both contacts and accounts.
Today, DiscoverOrg continues to set itself apart with its expansive data coverage and organizational charting capabilities.
Although subscriptions are not cheap, it's a good alternative to LinkedIn as instead of helping individuals build relationships, DiscoverOrg does the same thing but for b2b sales leads only —and it does so especially well with enterprise-level accounts.
The price is pretty high (25K$ per year) but the service is very qualitative for a big business unit with high volumes.

Tool 7: Cognism Prospector
Cognism's global database has more than 350 million business profiles.
It also allows you to access Europe's largest B2B contact dataset, which is more difficult to get because of GDPR.
Combined with the updated company, people, and event data, Prospector is a tool that helps you to contact the right person at the right time.
While higher priced than many alternatives, the support, technology, and updated trigger event date consistently deliver strong ratings. Definitely a good tool to try for buying leads.
The price of the solution is 750$ per month.