How to Properly Utilize LinkedIn Automation & the Best Tools in 2022
LinkedIn is a powerful networking tool that can help you connect with potential customers and partners. It's no surprise that LinkedIn automation has become a popular way to improve productivity and maximize results.
There are a number of tools and services out there that can help you automate your LinkedIn campaigns, making it easier to connect with more people and build relationships that matter.
What is LinkedIn automation? What are its benefits for the business? And what are the best tools to use?
LinkedIn automation can be a great way to save time and maximize your networking efforts. But like anything else, there are right and wrong ways to do it. In this post, we'll share some best practices and strategies for LinkedIn automation so you can get the most out of this powerful tool.
What is LinkedIn automation?
LinkedIn automation is a process where you can use software to automate certain tasks on LinkedIn.
Indeed, many tasks in your LinkedIn prospecting routine can be automated such as adding new contacts, sending connection requests, and reaching out to new connections.
This is what we do here at LaGrowthMachine, here are some of the commands that can be set up from within our tool:
As you can see, LaGrowthMachine allows you to schedule sequences for your LinkedIn Automation with specific actions:
Visit your lead's profile
Connect with your leads
Send a message on LinkedIn
Send a voice message on LinkedIn (our newest feature!)
To give you an idea, here's an interesting sequence to start your automated prospecting on this platform:
This sequence consists of 4 steps:
You connect with your lead
If they haven't accepted your invitation, you send them an email (you will have obtained their address thanks to our data enrichment system)
You send them a first message
You send them a vocal reminder accompanied by a second text message to make sure they have received it
And all this is programmed in advance and can be replicated throughout your lead list!
Quick tip 💡
Make sure to thoroughly read the LinkedIn user agreement before using any LinkedIn automation tool. The platform has strict rules against automation, and you don't want to risk getting banned from it, despite all the benefits automation presents.
Many people are familiar with Hootsuite, which allows users to automate their social media posts. LinkedIn automation tools work in a similar way, allowing users to schedule and publish their posts in advance.
Don't forget that you can also automate the scheduling of posts on a LinkedIn business page.
What are the benefits of LinkedIn automation?
Automation is more than just a time-saver. When done correctly, it can also help you create a more effective LinkedIn account and presence. For example, automation can help you: 
And much more… 
And the best thing about it is that it's not just for salespeople! LinkedIn automation can be used by anyone looking to increase their visibility and reach on LinkedIn.
Let's dive in!
Get 3.5X more leads!
Are you looking to improve your sales department's efficiency? LaGrowthMachine allows you to generate an average of 3.5x more leads, while saving an incredible amount of time on all your processes. By signing up today, you get a 14-day trial period at no cost to test our tool!
Try now for free!
Build and improve relationships with your Network
There are a number of automation tools available, but LinkedIn automation is unique in that it allows you to automate every part of your interactions with other LinkedIn users. This means that you can connect with more people, interact with them more regularly, and build deeper relationships – all without lifting a finger.
Quick tip 💡
At LaGrowthMachine, we always like to remind our clients that 50% of the work is done through targeting properly. By applying our methodology, you will generate on average 3.5x more leads, while improving your productivity and saving a lot of time.
Boost and optimize your profile
In addition to making networking easier, it can also help you build a stronger presence. Automation tools can help you populate your profile with rich content, including articles, videos, and presentations.
This content will not only make your LinkedIn account more attractive to visitors, but it will also help you rank higher in search results.
Generate leads and sales opportunities
LinkedIn automation can also be used to generate leads. By automating your LinkedIn activities, you can reach out to potential customers and partners that you wouldn't otherwise be able to connect with.
And because LinkedIn is such a powerful networking tool, these leads are more likely to convert into customers and clients.
In short, automation can help you quickly and easily connect with more people on LinkedIn, grow your network and boost your visibility.
If you're not already using automation, now is the time to start! And we'll show you how.
How to get started with LinkedIn automation?
Now that we've looked at some of the benefits, let's see how you can get started with automating your LinkedIn processes.
LinkedIn automation is easy to set up and use. All you need is a LinkedIn account and a tool to automate your activities. Here are a few key things you'll need to keep in mind before getting started:
Determine your LinkedIn goals
Before you start using LinkedIn automation, it's important to know what your goals are. What do you want to achieve with automation?
Are you looking to:
Connect with more people?
Generate leads?
Promote your content?
All of the above?
Once you've identified your goals, you can start setting up your LinkedIn automation campaign.
Find the best LinkedIn automation tool
There are a number of LinkedIn automation tools available on the market. And while they all have their own unique features and capabilities, not all of them are created equal.
When choosing among them, it's important to find one that offers the features and functionality that you need to achieve your LinkedIn goals.
Set up your LinkedIn automation campaign
Once you've chosen your LinkedIn automation tool and identified your goals, it's time to set up your campaign.
Most automation tools will have a few different options for configuring your campaign.
You'll need to choose the right settings adapted for your LinkedIn goals. This is including the frequency of your posts, the type of content you want to share, and who you want to target with your content.
Monitor and adjust your LinkedIn automation campaign
After you've launched your LinkedIn automation campaign, it's crucial to monitor your progress and make adjustments as needed.
LinkedIn provides a number of metrics that you can use to track the performance of your campaign.
And if you're not happy with the results you're seeing, you can always adjust your settings and try again.
Keep in mind that automation is not a replacement for human interaction. While automation can help you connect with more people and generate leads, it's still up to you to build relationships and actually close deals.
What are some LinkedIn automation best practices?
Now that we've covered some of the benefits of LinkedIn automation and how to get started, here is some advice on how to stay on LinkedIn's good side and not be flagged or banned
Don't be spammy: Don't use LinkedIn messages that are irrelevant or not personalized and always connect with people you know or have something in common with.
Don't abuse LinkedIn features: LinkedIn offers a number of features that can be abused if used incorrectly. For example, when you join LinkedIn Groups, don't spam their feeds with promotional material, you will quickly be banned.
Monitor your activity: As we mentioned before, LinkedIn provides a number of metrics that you can use to track the performance of your account(s). If you're not getting the results you want, don't be afraid to make changes.
Be human: It's important to remember that automation is not a replacement for human interaction. You still need to put in the effort to build relationships and actually close deals.
Let's focus on how to set up the right tools and workflows for successful LinkedIn automation. For this, there are two main tools to consider:
LinkedIn Sales Navigator is a paid tool, but very powerful. It allows you to do advanced searches and contact your prospects directly by email.
LaGrowthMachine is also a paid tool, which works in conjunction with Sales Nav': the idea is to create lists of leads directly in Sales Navigator, then send them to LaGrowthMachine. Our automated prospecting software will then take care of enriching your leads' data, and you will be able to program campaigns to generate leads on several channels simultaneously.
Workflow example
I would like to present my offer to all marketing managers working in the textile sector in Denver.
I use Sales Navigator to do my targeting.
I upload my list of leads to LaGrowthMachine.
LaGrowthMachine finds all the professional and personal emails of my leads.
I can then configure my campaign by sending messages to my leads both on LinkedIn and by email via a drag & drop system, and these messages will be sent automatically!
Now, what about which tool you need to use? We got you! Read on to figure out the answer!
Top 5 Best LinkedIn Automation Tools
If you're looking for ways to automate your LinkedIn campaigns, here are some examples of the best automation tools that we recommend.
LaGrowthMachine:
LaGrowthMachine allows you to perform lead nurturing and automated multi-channel prospecting, which saves you both time and effort. You can then contact these prospects and offer them your product or service.
This is a very powerful tool for companies that want to develop their prospecting on LinkedIn, but not only. For optimal use, we recommend you plug the tool with a CRM like Hubspot or SalesForce. There are integrations with these two CRMs.
Octopus CRM:
Octopus CRM is an AI-powered LinkedIn automation tool that is designed to help salespeople be more efficient and effective in their LinkedIn outreach. It offers a number of features, including automated lead generation, LinkedIn InMail templates, and LinkedIn Sales Navigator integration.
Can you integrate a CRM with it? Yes, but it works great even without one.
Dux-Soup: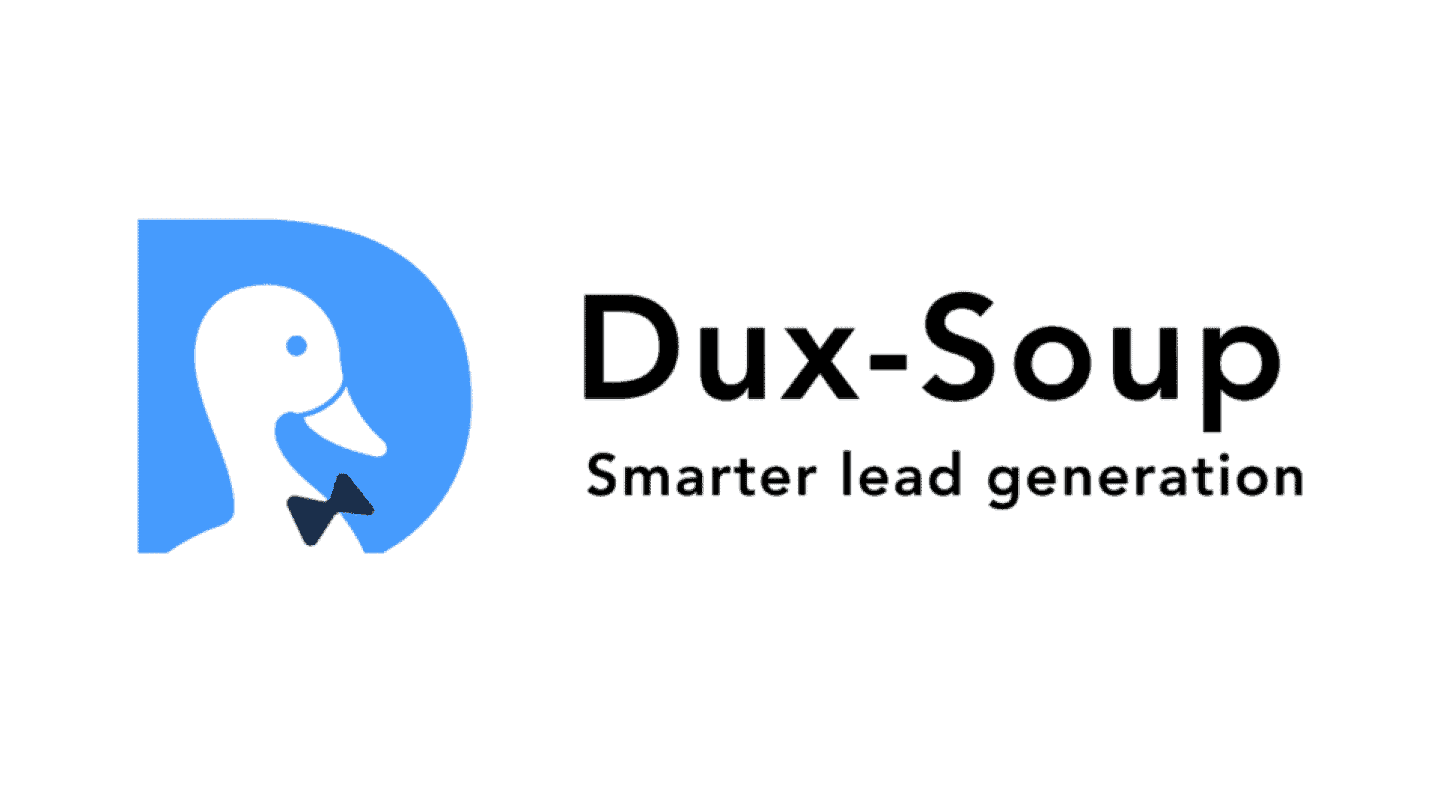 This Chrome extension is a lead management tool that allows you to set up basic LinkedIn automation. As with Octopus, its setup is pretty straightforward and has some useful integrations at the top level.
This solution also features a handy export tag management system that will help you sort and manage your contacts on LinkedIn more simply. There is also a team feature to share notes and tags about each lead.
Linked Helper 2:
LinkedIn Helper 2 is a Chrome extension, comparable to Dux-Soup, that allows you to launch simple actions from your LinkedIn account. This tool will help you build a workflow with automated message sequences to respond live to your leads. To put it simply, it will detect when someone has responded to your message and respond based on your configuration.
This is the second of the tool as LinkedIn had banned version 1 of this tool… so be cautious if you choose this tool, as it may be in LinkedIn's crosshairs.
It also integrates well with some other systems like Hunter.io and other CRM systems. These features will be very useful to create low-cost LinkedIn automation strategies.
LeadFuze
Leadfuze is a great tool for sales professionals and companies that want to increase their lead generation efforts. It allows you to find contact information, such as email addresses and phone numbers, of LinkedIn members. LeadFuze also includes a powerful CRM that you can integrate to help you keep track of your leads and customers.
Start automating your LinkedIn process now!
LinkedIn automation can be a huge help for your business. It's a great way to connect with potential customers and keep in touch with current ones. Not only that, but it can also save you time and energy so you can focus on more important things. We've shown you how to get started and some best practices, as well as the best LinkedIn automation tools. So what are you waiting for? Start your LinkedIn automation process now!
We hope you found this post helpful and are now ready to get started automating your LinkedIn marketing strategy!
What do you think? Do you have any questions about the tools we mentioned or tips we shared? Let us know in the comments below.